2023.03.14
You can now take a walk around the perimeter of the park with your dog!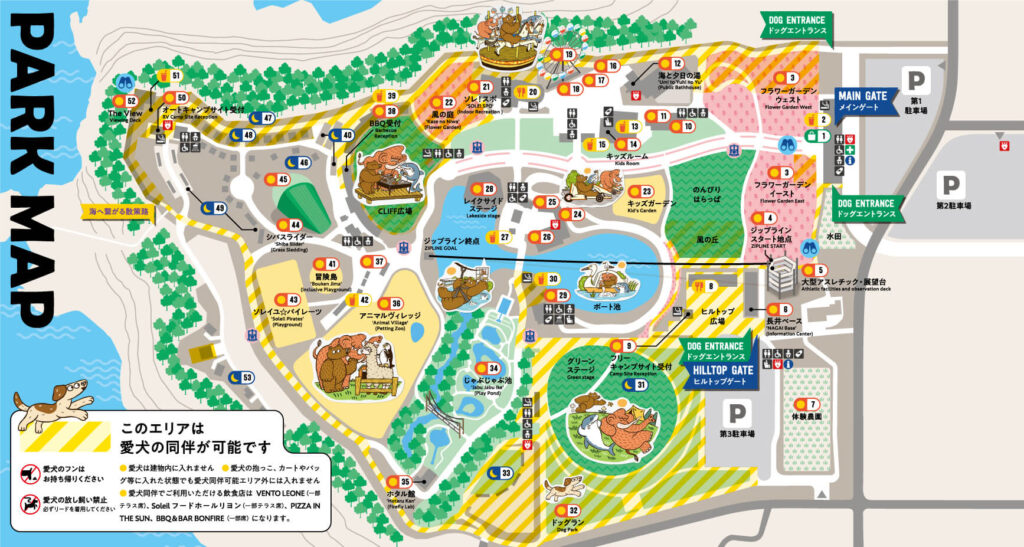 Admission to Soleil Hill is free, even when accompanied by your dog. There is a fee for Ocean Dog Park YOKOSUKA (dog run).
Dogs are not allowed on the lawn or inside the building.
Dogs carried in arms, carts, bags, etc. are not allowed outside of the area where they are allowed to accompany visitors.
Dogs are allowed to accompany you to VENTO LEONE (terrace seating).
For more information about Ocean Dog Park YOKOSUKA, click here.