2023.03.14
Nagai Umite Park (Soleil Hill) will reopen on April 14!
~The dawn of a new era is only 31 days away.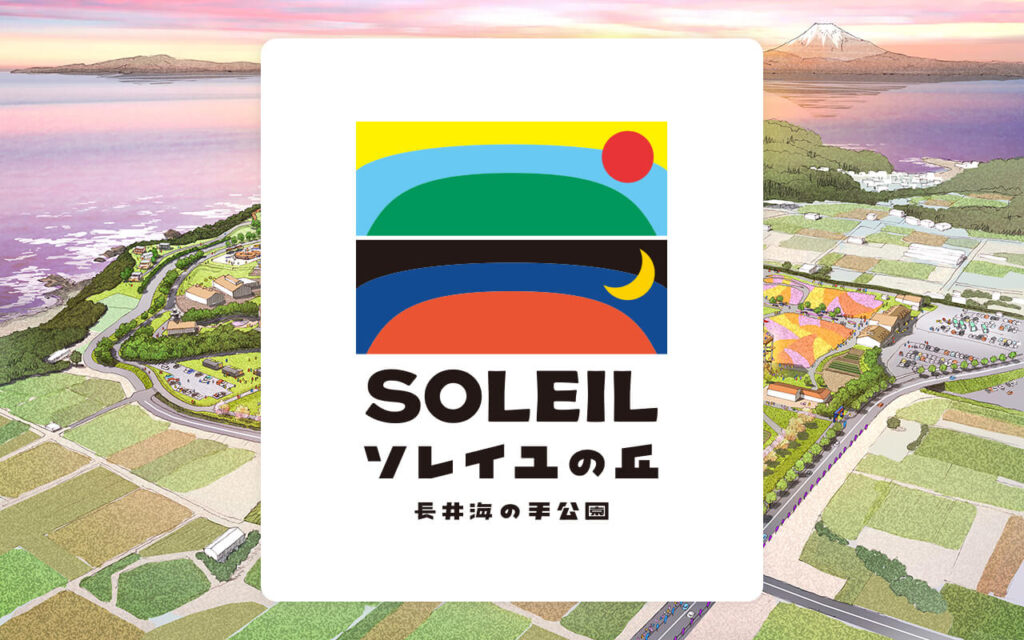 Nagai Umine Park (Soleil Hill), which has been closed since October 1, 2023 due to renovation work, will have its grand opening on Friday, April 14, 2023. The renewal project will expand the park grounds and introduce many new facilities, as well as renew and diversify the contents of the park, transforming it into an "entertainment park where everyone can play and enjoy themselves 365 days a year.
About the new logo
The motifs of hills, sea, sky, and sun represent the four seasons and the changing hours of the day.
1 Schedule for reopening
Friday, April 14, 10:00 a.m. Opening
*Opening at Hilltop Plaza at 10:30am.
Ceremony will be held (about 1 hour)
*General use of paid facilities begins after the ceremony.
2 Management and Operators
Area Management Yokosuka Joint Venture
(Representative company: Hibiya Kadan Co.)
3 Renewal points
A large 15-meter-high athletic facility and a 300-meter-long zip line are now available. Overlooking the breathtaking flower fields, visitors can experience the magnificent sky unique to Yokosuka's west coast.
The camping facilities have been expanded to offer a variety of lodging styles. From the new camp site on the cliff land, you can enjoy a spectacular view of the vast sea of Sagami Bay and the sunset (reservations will be accepted from the beginning of March).
The new Italian restaurant is now open. There are many other unique restaurants and eateries in the park.
In addition to a new dog run, visitors will be able to walk their dogs in the park and stay overnight.
There will also be a variety of indoor activities such as "Solespo," a facility where visitors can experience AR, VR, and e-sports, and a kids' room.
Contact for inquiries during closure

Area Management Yokosuka Joint Venture
(From April 2023 Nagai Umine Park Soleil Hill Operator)
Representative Company: Hibiya Kadan Co.
Please contact us by phone or using our inquiry form.
03-5444-8705* Weekdays 9:00 - 17:00
Contact us